~*~ Welcome to ~*~
Tammys' Hairdressing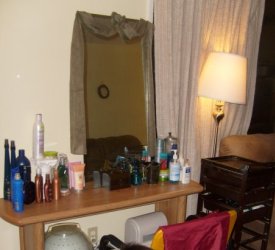 Welcome to my home salon ,
located in Rosthern, Sask.
A home to home stylist for seniors,
my salon is set up in my livingroom where the all natural light is.
Please feel free to look around my website. i have lots to show you about what i do in my home salon.
My Salon Links ~*
*~ Hair Services
*~ Body Services
*~ Spa Party Packages
*~ Body & Hair Products Coming SOON


Email: tammyshairdressing@yahoo.ca